Tummy Tuck (Abdominoplasty) by Plastic Surgeons in Columbus, Ohio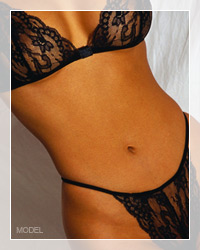 Tummy Tuck (Abdominoplasty) is among the top five most common cosmetic plastic surgery procedures in 2006 according to the American Society of Plastic Surgeons. Many women are opting to have children later in life and want to return to their jobs and figures sooner. Many patients falling into this category are fairly fit, have realistic goals and find plastic surgery is a great option.

Recently featured on the TV talk show, Dr. Phil, Dr. Ordon, a well respected plastic surgeon, discussed physical changes after pregnancy and why, despite exercise and weight loss, pre-pregnancy figures may be impossible to achieve without surgery. Many women experience tremendous frustration because redundant skin keeps old clothes from fitting and makes two-piece bathing suits off limits. Pregnancy's stress and strain on abdominal muscles and skin can cause irreversible changes. Multiple pregnancies and increased maternal age may exacerbate changes, while redundant skin from lost elasticity is largely influenced by genetics.

In addition to the psychological ramifications of excess abdominal skin, redundant skin can physically limit exercise capabilities and lead to bothersome and embarrassing yeast infections. Exercising may even exacerbate yeast infections, with sweat getting trapped in skin folds. These infections can be difficult to treat without actual excision of the excess skin as is achieved with a Tummy Tuck. More new moms are realizing that taking care of their bodies and overall health is one of the best gifts that they can give their families.

Tummy Tuck - Columbus, Ohio




A Tummy Tuck (Abdominoplasty) involves removing excess abdominal skin and underlying tissue and sometimes involves actual tightening of the abdominal muscles so that a smoother abdominal contour is achieved. Depending on your Columbus plastic surgeon, you may have drains placed during your surgery that will remain for several days. Your cosmetic plastic surgeon will listen to your goals and discuss with you the best surgical options to achieve optimal results.

Columbus Tummy Tuck Recovery




You will likely experience a significant amount of discomfort, swelling and bruising after your abdominoplasty and may also have drains that need to be emptied regularly. It will be difficult to get around for the first week or two following surgery due to abdominal pain and tightness. You will not be able to do any housework, take care of the kids or drive because you will be quite sore and on pain medication! Remember, if you over-do-it in this first week, you might actually prolong your recovery by putting too much stress and strain on your body! This can also increase your chance of having a post-op complication, so you need to get several days of rest and relaxation! Discomfort is usually worst the first three days following Abdominoplasty, so most patients request to stay with us for three or more days following surgery with our specially designed Tummy Tuck Recovery Package. Although pain and tightness in the abdominal area can be very uncomfortable for the first few days, you would be hard pressed to find a plastic surgery patient who says it wasn't worth it! You will LOVE your new flat stomach and fitting into those smaller sized jeans! Just don't forget that beauty comes at a price and you will need a significant amount of assistance walking to the bathroom, getting in & out of bed, getting meals and taking your pain medication and antibiotics! You will also be groggy from anesthesia and pain medication for the first few days and unable to drive for at least a week. Your Columbus plastic surgeon may place an abdominal binder on you after your surgery, and may recommend that you be positioned at a particular angle after your tummy tuck surgery so that you do not put too much tension on your incision. Decreasing skin tension enhances your comfort level and decreases stress on your body. In addition, decreasing skin tension has been clinically shown to result in less noticeable scars. Every plastic surgeon has specific postoperative instructions and at Columbus's Cosmetic Surgery Recovery Suites we customize your recovery to your particular surgeon's postoperative instructions.

Abdominoplasty, although usually an outpatient procedure, will limit your activity for the first few days after surgery and you will quickly realize the importance of aftercare assistance! Seemingly simple tasks will be challenging for the first few days following your procedure. On arrival to the hotel, a CSRS staff member will escort you discretely to your luxurious accommodations by a discrete elevator. Great care is taken when preparing for your arrival. On entering your room, lights will be dimmed, soft relaxing music will be in the background and your bed will be turned down. We will gently help you into bed and position you with large fluffy pillows at just the right angle per your postoperative instructions. We will adjust the room's tempature to your preference and serve you a beverage of your choice and anything else you need. We will then leave you to rest in the privacy of your own room. You will have a call button so that at any time we can be at your bedside to assist you.

We can be by your side in a moment's notice to help you to the bathroom, make sure that you take your medication as perscribed by your doctor and assist you with dressing changes and drain care per your post-op instructions. Our goal is getting you on your way to a safe recovery while optimizing your comfort. Call 614-580-9395 today for more on our Tummy Tuck (Abdominoplasty) Recovery Packages.